big picture / high energy / creative / quick / engaging
Your confidence leads you to base your decisions on intuition rather than on analysis. This results in the ability to think quickly and fluidly, which enables you to respond well to donors in the moment and to think quickly on your feet. You are an extrovert with a natural enthusiasm and energy that draws people to you.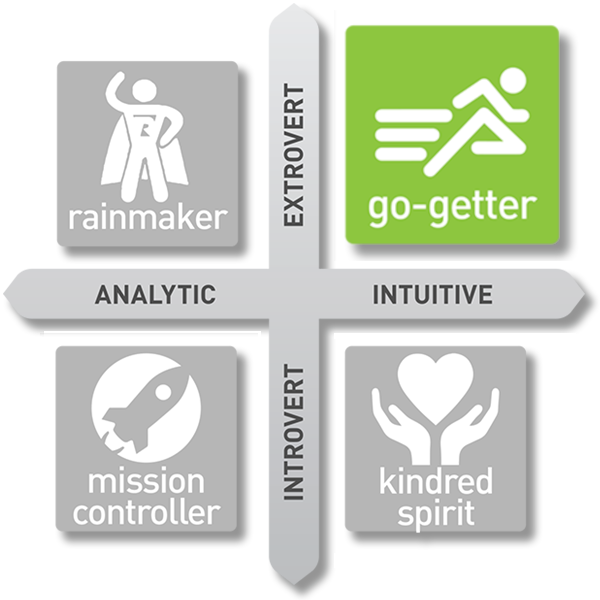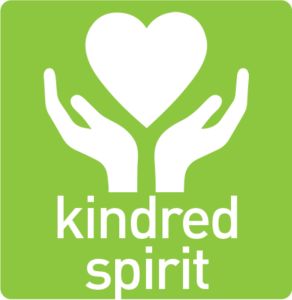 Your Secondary Style is Kindred Spirit. Your Kindred Spirit indicates that you're solidly intuitive. It also indicates that you've got some listening skills that that don't come as naturally to Go-Getter/Rainmakers.
Gain confidence and get comfortable cultivating individual relationships at your own pace with your own Style by using any or all of our training options.
Go-Getter Strengths and Challenges
Want to know more about being a Go-Getter so you can make a bigger impact at your organization?
Now that you know your Asking Style, here are some suggested next steps for you to put this insight to use when cultivating relationships, setting up meetings, inspiring your donors and asking them for gifts.
Recommended for those who really want to learn everything they can about all four Asking Styles.
Dig in deep and learn all about the Asking Styles from Asking Styles creator Brian Saber. This is also a great resource for fellow staff and board members. Consider having everyone read it and then discussing it at your next meeting. It's full of exercises and discussion questions. Buy the Kindle edition to start reading immediately! 
What fellow Go-Getters have to say
"As a Go-Getter, I enjoy expressing my feelings but have learned not everyone else does. By understanding the 4 styles, I am getting better at assessing donors more quickly to understand what Style may be their dominant. Knowing that Style, I can adjust my approach, earn trust more quickly with the donor, and make them more comfortable. This opens up the space for more meaningful conversations. More meaningful conversations lead to larger gifts that donors are excited to make."
"I learned that I was a "Go-Getter" and my CEO is a "Mission Controller." Suddenly it became clear why we've struggled to get the right balance of prep materials for visits, because he prefers a wealth of information while I get overwhelmed with too much. It was fascinating to understand how different our approaches are, but in many ways how complementary. It made us more efficient in our pre-work, made us more effective on our donor visits, and provided us with a common framework to use in talking about development."