Want to know more about your Asking Style?
Once you know your Asking Style, here are some suggested next steps for you to put this insight to use when talking to your donors.
Recommended for those who really want to learn everything they can about their Asking Style.
Dig in deep and learn all about the Asking Styles from Asking Styles creator Brian Saber. This is also a great resource to share among a board for discussion. Buy the Kindle edition to start reading immediately!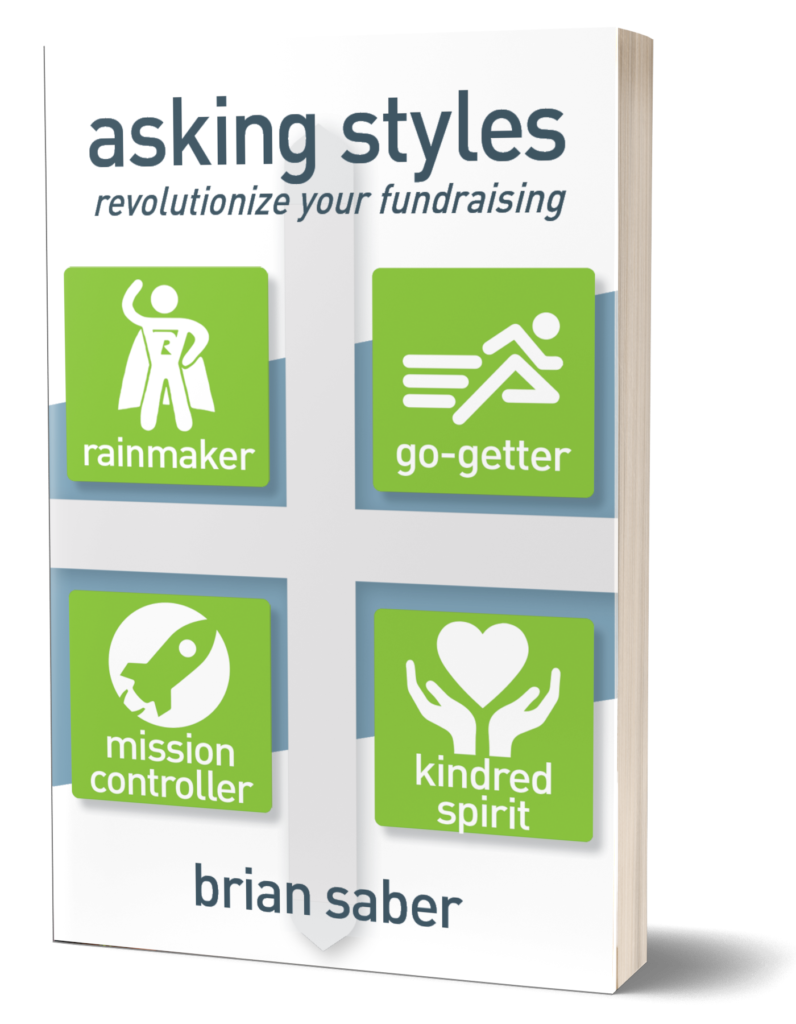 Recommended for those that want ongoing training on using their Asking Style.​
Join the Asking Matters Member Community. Talk directly to the Asking Styles creator, Brian Saber. Receive weekly motivations and take part in monthly Office Hours to learn more about the art and science of asking.