See what your fellow fundraisers have to say!
Tens of thousands of fundraisers have found their Asking Style. Check out how they use their Style's strengths to make more confident and comfortable asks!
Still need to find your Style? Take the quick 30 question quiz to get your results!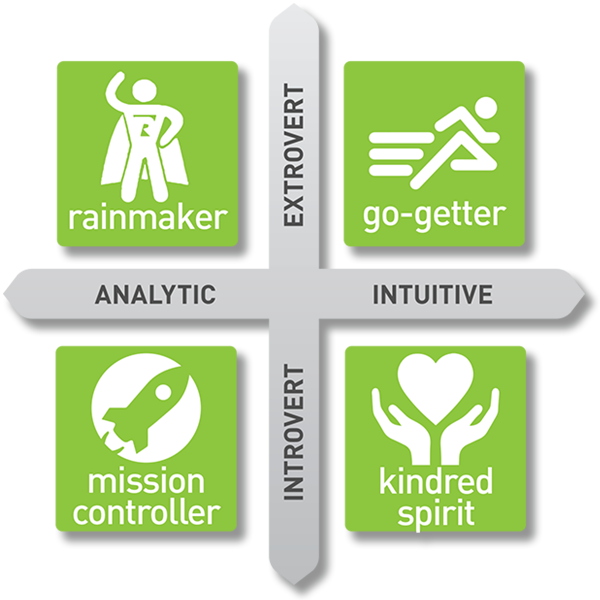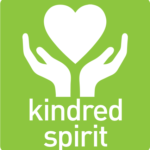 Kindred Spirits​
Intuitive introverts who bring passion to the cause and connect to donors through their deep commitment.
"I am the opposite of the stereotypical fund raiser - the party animal with an overpowering personality. One line in the description of a Kindred Spirit, in particular, 'Your power as a solicitor comes from your ability to listen and intuit the responses of the people you are soliciting.' is right on target. It is uncanny that a series of true/false questions can zero in on my style so accurately."
"It wasn't until I learned about the Asking Styles and that I was a Kindred Spirit that I understood I don't have to be everything to be great at my job and make an impact. I've come to embrace my Kindred Spirit fabulousness, forgive my need for cheat sheets and one-pagers, and partner with colleagues and volunteers who complement my style. This has led to much less stress which means I'm more present, confident, and authentic with donors and prospects – something that means very much to me and leads to greater fundraising success for the organization."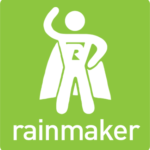 Rainmakers
Analytic extroverts. The information they gather and analyze informs their decisions.
"My Asking Style is Rainmaker strongest and Mission Controller second. These styles both fit me well and consistently hold true. I like to be very well prepared. I want to have as much information as possible before going into a meeting with a potential donor. That said, if I don't have much information that is okay too, because I don't mind asking questions to get to know the donor. I like the investigation component of my job and then meeting the person to learn 'the rest of the story.'"
"By Asking Matters, we're understanding ourselves better as a fundraising team. We're learning that everybody's Asking Style works – for them. We're also becoming more purposeful -- and having fun at the same time!"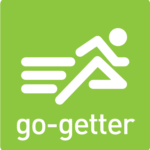 Go-Getters
Intuitive extroverts who act on instinct and connect to donors through their energy and friendliness.
"As a Go-Getter, I enjoy expressing my feelings but have learned not everyone else does. By understanding the 4 styles, I am getting better at assessing donors more quickly to understand what Style may be their dominant. Knowing that Style, I can adjust my approach, earn trust more quickly with the donor, and make them more comfortable. This opens up the space for more meaningful conversations. More meaningful conversations lead to larger gifts that donors are excited to make."
"I learned that I was a "Go-Getter" and my CEO is a "Mission Controller." Suddenly it became clear why we've struggled to get the right balance of prep materials for visits, because he prefers a wealth of information while I get overwhelmed with too much. It was fascinating to understand how different our approaches are, but in many ways how complementary. It made us more efficient in our pre-work, made us more effective on our donor visits, and provided us with a common framework to use in talking about development."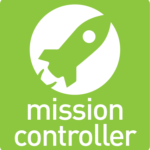 Mission Controllers
Analytic introverts who are quietly thoughtful and always have a wealth of information at the ready.
"Asking Matters is the first time I've ever seen fundraising training address my introverted, detail-oriented personality (Mission Controller, by the way). Prior to Asking Matters, I've always felt I needed to be a Rainmaker to be a fundraiser, a shoe that just doesn't fit and I can't wear well. That simply made the idea of fundraising more intimidating. Thank you for what you are doing in the world through your own fundraising efforts and through helping many, many of us in our fundraising efforts."
"I kept trying to fit my square peg into the round hole of gregariousness and dynamism, but it wasn't working. When I ran across Asking Matters and the Asking Style Assessment I finally realized anyone could ask, and success is based more on catering to one's particular strengths than trying to be something one is not. I feel so much more comfortable with my role now."
Join tens of thousands of fundraisers
who have already found their Asking Style!
Take the fast, easy, and totally free quiz to get your results!