fact based / goal oriented / strategic / competitive / driven
You are an analytic extrovert. The information you gather and analyze informs your decisions. You are energized by your interactions with others and view developing relationships as a rich, vibrant, and strategic process. As the natural salesperson, you enjoy the prospect of succeeding in a field so full of resistance.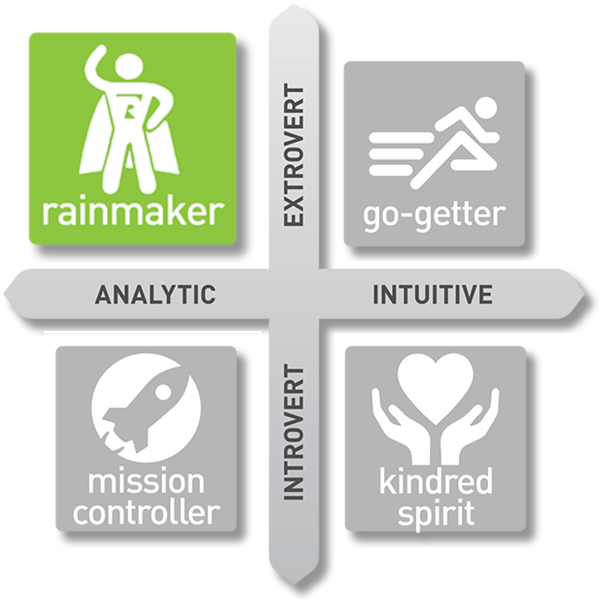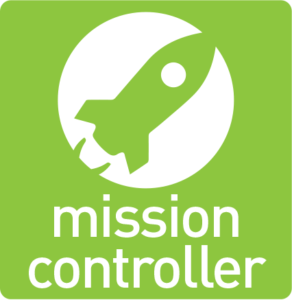 Your Secondary Style is Mission Controller. Your Mission Controller brings out your systematic and methodical side, and it underscores your analytic thinking abilities. It also indicates that you've got some listening and observation skills Rainmaker/Go-Getters may lack.
Gain confidence and get comfortable cultivating individual relationships at your own pace with your own Style by using any or all of our training options.
Rainmaker Strengths and Challenges
Want to know more about being a Rainmaker so you can make a bigger impact at your organization?
Now that you know your Asking Style, here are some suggested next steps for you to put this insight to use when cultivating relationships, setting up meetings, inspiring your donors and asking them for gifts.
Recommended for those who really want to learn everything they can about all four Asking Styles.
Dig in deep and learn all about the Asking Styles from Asking Styles creator Brian Saber. This is also a great resource for fellow staff and board members. Consider having everyone read it and then discussing it at your next meeting. It's full of exercises and discussion questions. Buy the Kindle edition to start reading immediately! 
What fellow Rainmakers have to say
"I kept trying to fit my square peg into the round hole of gregariousness and dynamism, but it wasn't working. When I ran across Asking Matters and the Asking Style Assessment I finally realized anyone could ask, and success is based more on catering to one's particular strengths than trying to be something one is not. I feel so much more comfortable with my role now."
"My Asking Style is Rainmaker strongest and Mission Controller second. These styles both fit me well and consistently hold true. I like to be very well prepared. I want to have as much information as possible before going into a meeting with a potential donor. That said, if I don't have much information that is okay too, because I don't mind asking questions to get to know the donor. I like the investigation component of my job and then meeting the person to learn 'the rest of the story.'"