feelings oriented / attentive / caring / thoughtful / selfless
You base your decisions on intuition, resulting in the ability to think quickly and fluidly. You are introverted, drawing energy from your internal experiences while finding group situations draining. You have a strong desire to assist those who need help and you want others to do the same.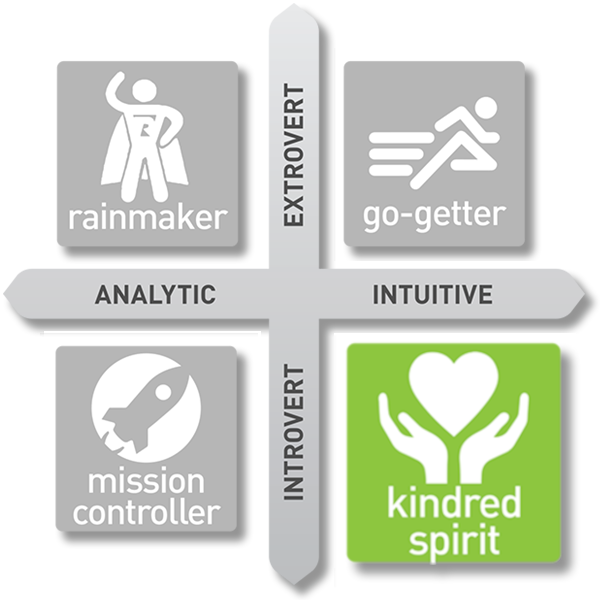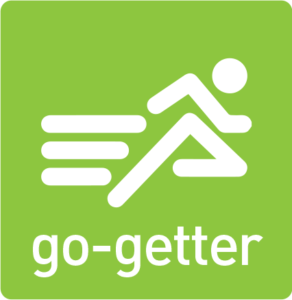 Your Secondary Style is Go-Getter. Your Go-Getter indicates that you're solidly intuitive. It also indicates that you've got the courage and some group social skills that are challenging to Kindred Spirit/Mission Controllers.
Gain confidence and get comfortable cultivating individual relationships at your own pace with your own Style by using any or all of our training options.
Kindred Spirit Strengths and Challenges
Want to know more about being a Kindred Spirit so you can make a bigger impact at your organization?
Now that you know your Asking Style, here are some suggested next steps for you to put this insight to use when cultivating relationships, setting up meetings, inspiring your donors and asking them for gifts.
Recommended for those who really want to learn everything they can about all four Asking Styles.
Dig in deep and learn all about the Asking Styles from Asking Styles creator Brian Saber. This is also a great resource for fellow staff and board members. Consider having everyone read it and then discussing it at your next meeting. It's full of exercises and discussion questions. Buy the Kindle edition to start reading immediately! 
What fellow Kindred Spirits have to say
"I am the opposite of the stereotypical fund raiser - the party animal with an overpowering personality. One line in the description of a Kindred Spirit, in particular, 'Your power as a solicitor comes from your ability to listen and intuit the responses of the people you are soliciting.' is right on target. It is uncanny that a series of true/false questions can zero in on my style so accurately."
"It wasn't until I learned about the Asking Styles and that I was a Kindred Spirit that I understood I don't have to be everything to be great at my job and make an impact. I've come to embrace my Kindred Spirit fabulousness, forgive my need for cheat sheets and one-pagers, and partner with colleagues and volunteers who complement my style. This has led to much less stress which means I'm more present, confident, and authentic with donors and prospects – something that means very much to me and leads to greater fundraising success for the organization."